Wake at dawn with a winged heart and give thanks for another day of loving. —Kahlil Gibran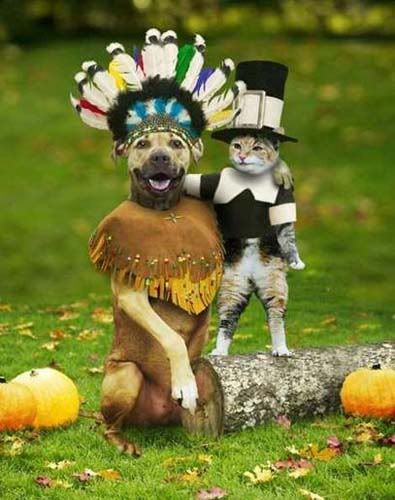 My favorite holiday, Thanksgiving, has arrived.
I love Thanksgiving Day best of all because I believe in the practice of gratitude.
The more we are grateful the more we find to be grateful for.
The message of "thanksgiving and gratitude" requires nothing more than appreciation for the people in your life and all you're blessed to have. We spend the day enjoying the company of loved ones and sharing a meal made with love. What better way to create cherished memories and reflect on past holidays that included family members who enriched our lives immeasurably?
I'd like to share some wonderful quotes on gratitude with you:
•Gratitude is riches. Complaint is poverty. –Doris Day
•To speak gratitude is courteous and pleasant, to enact gratitude is generous and noble, but to live gratitude is to touch Heaven.            –Johannes A. Gaertner
•There is as much greatness of mind in acknowledging a good turn, as in doing it. –Seneca
•The hardest arithmetic to master is that which enables us to count our blessings. — Eric Hoffer
•If the only prayer you said in your whole life was, "thank you," that would suffice. —Meister Eckhart
•Let us rise up and be thankful, for if we didn't learn a lot today, at least we learned a little, and if we didn't learn a little, at least we didn't get sick, and if we got sick, at least we didn't die; so, let us all be thankful. –Buddha
•Gratitude is not only the greatest of virtues, but the parent of all the others. —Cicero
•Gratitude is the fairest blossom which springs from the soul. — Henry Ward Beecher
•The deepest craving of human nature is the need to be appreciated. —William James
 I'd like to wish you a, "Happy Thanksgiving," even if you're not celebrating this holiday.

I want you to know that you are appreciated too. It makes my day when you leave comments and email me.
I can't tell you how grateful I am. Thank you to all the terrific readers of Powered by Intuition.
Without you PbI would be a one way conversation.
In gratitude, "Happy Thanksgiving to all!"
Angela
The Amazing Grace of Thanksgiving Day
Comments
comments
Powered by Facebook Comments